Wolter

Half Foghorn Leghorn, Half Woody Allen
Posts: 50404
Joined: 15 Jun 2008, 7:59pm
Location: ¡HOLIDAY RO-O-O-O-O-O-O-O-O-OAD!
Contact:
March the Sixteenth be with you to the biggest Star Wars fan I know!
"INDER LOCK THE THE KISS THREAD IVE REALISED IM A PRZE IDOOT" - Thomas Jefferson

"But the gorilla thinks otherwise!"
---
BostonBeaneater

Autonomous Insect Cyborg Sentinel
Posts: 8432
Joined: 15 Jun 2008, 7:24pm
Location: Between the moon and New York City
100000111001000 10000001100000001 00000000000000000000000000000000001!

---
tepista

Foul-Mouthed Werewolf
Posts: 32718
Joined: 16 Jun 2008, 11:25am
Location: Livin on a fault line, Waiting on the big one
Happy Birthday, Flexorcist.
We reach the parts other combos cannot reach
We beach the beachheads other armies cannot beach
We speak the tongues other mouths cannot speak
---
Flex

Mechano-Man of the Future
Posts: 25998
Joined: 15 Jun 2008, 2:50pm
Location: The Information Superhighway!
Contact:
Thanks all for the fine birthday wishes! I was on a little ski trip for the weekend, plenty of fine food and fine beer. Good times.
"I live inside my own heart, Matt Damon." - Prince
Sous les pavés, la plage.
Pex Lives!
---
Marky Dread

Messiah of the Milk Bar
Posts: 37846
Joined: 17 Jun 2008, 11:26am
Late again! Belated best wishes to the most robotic mayor in the land.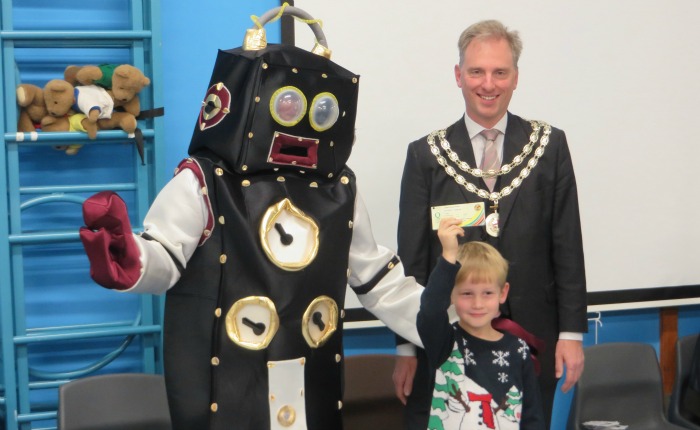 "NIBBLED TO DEATH BY AN OKAPI"
---
Corner Soul
Posts: 23
Joined: 09 Aug 2017, 8:33pm
I missed the robutt's birthday? Fuck! Happy birthday Flex!
---
Who is online
Users browsing this forum: No registered users and 3 guests