Silent Majority

Singer-Songwriter Nancy
Posts: 13700
Joined: 10 Nov 2008, 8:28pm
Location: A republic of mind
Contact:
Oh, one neat detail: cos I'm a British taxpayer, the Hospice can claim 25p on the pound through Gift Aid. So that means, in real terms, after they've been through a little bit of governmental bureaucracy, they'll net another fifty quid through IMCT.
---
Dr. Medulla

Atheistic Epileptic
Posts: 77343
Joined: 15 Jun 2008, 2:00pm
Location: Nerdo Crombezia
Contact:
Fine work, James. You always have been and always will be a top bastard in my books.
Endut! Hoch Hech!
---
JohnS

Long Time Jerk
Posts: 509
Joined: 27 Jun 2008, 6:18pm
Well played James- thanks for all your efforts, both in arranging the collection and forwarding it on, and keeping us informed so well.
Ignore Alien Hors d'oeuvres
---
Flex

Mechano-Man of the Future
Posts: 26154
Joined: 15 Jun 2008, 2:50pm
Location: The Information Superhighway!
Contact:
Great work, James. The transparency was unnecessary, but appreciated. It's comforting to see something nice come out of these circumstances.
"I live inside my own heart, Matt Damon." - Prince
Sous les pavés, la plage.
Pex Lives!
---
Marky Dread

Messiah of the Milk Bar
Posts: 38262
Joined: 17 Jun 2008, 11:26am
Boy done good. Cheers James.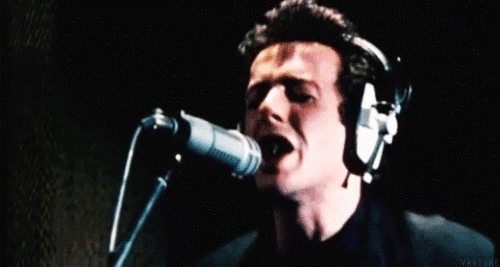 ---
Kory

Unknown Immortal
Posts: 8942
Joined: 17 Jun 2008, 1:42pm
Location: In the Discosphere
Thank you James, much appreciated.
Inder:
Absolutely. Here's another collection of words:

Table salt (spoon hinge)
Octopus (Ukraine)
St. Petersburg (arms)
Ginger beer (cauliflower)
Pat Sajak (PSak)
Lamp post (self evident)
Florida Timeshare (ditto)
Heraclitus (EMI)
Developers (Developers Developers)
Boogie With Your Children
---
JennyB

Clash Cuck
Posts: 16955
Joined: 16 Jun 2008, 1:13pm
Location: Moranjortsville
Thank you again, James. No need to apologize for anything. I'm sure it was hard work putting all of this together, and what a wonderful cause. Love the signature, too.
Got a Rake? Sure!

IMCT: Inane Middle-Class Twats - Dr. M

Don't talk shop.
---
Heston

God of Thunder...and Rock 'n Roll
Posts: 28006
Joined: 15 Jun 2008, 4:07pm
Location: North of Watford Junction
Contact:
Top work all round, thanks James.
I just polished off some Low Country shrimp & grits and a mess of collards. That's a hell of a strain on the arm.
---
BostonBeaneater

Autonomous Insect Cyborg Sentinel
Posts: 8715
Joined: 15 Jun 2008, 7:24pm
Location: Between the moon and New York City
Well done Murphy! Thank you for being our arm with this.

I will miss Rob.

---
matedog

Purveyor of Hoyistic Thought
Posts: 20604
Joined: 15 Jun 2008, 4:07pm
Location: 1995
Thanks for taking care of that, Maj, and cheers all around.
Look, you have to establish context for these things. And I maintain that unless you appreciate the Fall of Constantinople, the Great Fire of London, and Mickey Mantle's fatalist alcoholism, live Freddy
makes

no

sense
. If you want to half-ass it, fine, go call Simon Schama to do the appendix.
---
Spiff

Mostly Nekkid
Posts: 3910
Joined: 16 Jun 2008, 11:23am
Location: In the Spiff Bunker
Thanks for doing this, James.

I like the memorial message you chose.
Let fury have the hour, anger can be power
D'you know that you can use it?

-- There's no fairytale ending with cocaine.
---
Who is online
Users browsing this forum: No registered users and 2 guests