101Walterton

The Best
Posts: 15305
Joined: 15 Jun 2008, 5:36pm
Location: Volcanic Rock In The Pacific
---
Dr. Medulla

Atheistic Epileptic
Posts: 73627
Joined: 15 Jun 2008, 2:00pm
Location: Nerdo Crombezia
Contact:
Joyeux anniversaire, l'axman.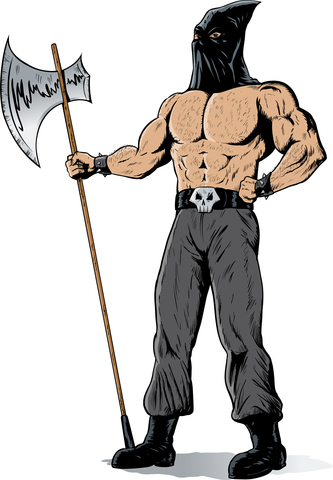 Endut! Hoch Hech!

I feel that, had he lived, John Lennon would have loved Donkey Kong.
---
JohnS

Junco Partner
Posts: 426
Joined: 27 Jun 2008, 6:18pm
I hope your day doesn't lax anything you're hoping for - have a good 'un
Ignore Alien Hors d'oeuvres
---
Heston

God of Thunder...and Rock 'n Roll
Posts: 26784
Joined: 15 Jun 2008, 4:07pm
Location: North of Watford Junction
Contact:
Have a good one mate!
So what does Marconi playing the mamba mean? "Marconi" is referring to the radio itself. It plays a deadly snake. The snake - the mamba - is slithering from the speakers. Ready to kill greedy corporations. Ready to free the world of all that is evil, and to leave behind only the youthful idealism encompassed by the tenets of rock and roll.
---
Flex

Mechano-Man of the Future
Posts: 25508
Joined: 15 Jun 2008, 2:50pm
Location: The Information Superhighway!
Contact:
Happy birthday!
"I live inside my own heart, Matt Damon." - Prince
Sous les pavés, la plage.
Pex Lives!
---
JennyB

Clash Cuck
Posts: 15911
Joined: 16 Jun 2008, 1:13pm
Location: Moranjortsville
HBLM
Got a Rake? Sure!

IMCT: Inane Middle-Class Twats - Dr. M

Don't talk shop.
---
laxman

Graffiti Bandit Pioneer
Posts: 1518
Joined: 15 Jun 2008, 6:05pm
Thanks all. Treated myself to a new copy of the Cost of Living EP from Clampdown Records in Manchester (guess where they got that name!) The copy I got on original release for my 16th birthday is a bit scratchy now!
---
Chuck Mangione

Spitting Image
Posts: 6567
Joined: 17 Jun 2009, 10:45pm
Location: Up your boulevard.
Contact:
---
white man

Long Time Jerk
Posts: 758
Joined: 15 Jun 2008, 6:12pm
Location: Penshaw Manor
---
Olaf

Unknown Immortal
Posts: 3757
Joined: 15 Jun 2008, 2:23pm
Location: Germania
---
tepista

Foul-Mouthed Werewolf
Posts: 32263
Joined: 16 Jun 2008, 11:25am
Location: Livin on a fault line, Waiting on the big one
HEY! Happy Birthday.
We reach the parts other combos cannot reach
We beach the beachheads other armies cannot beach
We speak the tongues other mouths cannot speak
---
Marky Dread

Messiah of the Milk Bar
Posts: 36200
Joined: 17 Jun 2008, 11:26am
All the best to a top man.
---
Who is online
Users browsing this forum: No registered users and 5 guests